Nikhil Kumar Sharma (born on 4th November 1991) is a very famous YouTuber, Lifestyle Vlogger and Actor from India who is best known for his moto-Vlogging videos on his YouTube channel Mumbiker Nikhil. He is more famously known as Mumbiker Nikhil amongst his fans. His YouTube channel Mumbiker Nikhil has more than three million subscribers.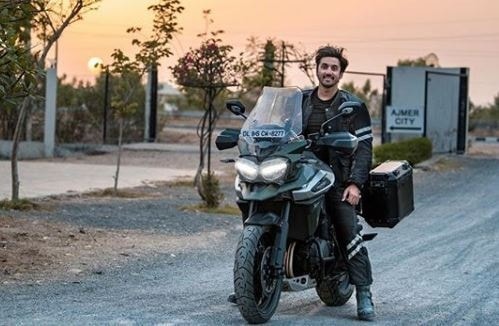 Mumbiker Nikhil (Nikhil Kumar) Age, Biography
| | |
| --- | --- |
| Name | Nikhil Kumar Sharma |
| Nickname | Nikhil |
| Profession | YouTuber, Lifestyle Vlogger, Actor |
| Debut | Emotional Atyachar, 2014 (TV) YouTube (2013) |
| Height | 5'11" or 1.80 m or 180 cm |
| Weight | 75 kg or 165 lbs. |
| Body Measurements | Chest: 42 inchesWaist: 30 inchesBiceps: 16 inches |
| Date of Birth | 4th November 1991 (29 years old in 2020) |
| Zodiac | Scorpio |
| Birthplace | Mumbai, Maharashtra, India |
| Hometown | Mumbai, Maharashtra, India |
| Residence | Mumbai, Maharashtra, India |
| Nationality | Indian |
| Religion | Hindu |
| School | Not known |
| College/University | Rizvi Institute of Management Studies and Research, Mumbai, Maharashtra, India |
| Educational Qualifications | Graduation |
| Father | Anil Kumar Sharma |
| Mother | Name not known |
| Sister | Name not known |
| Eye color | Black |
| Hair color | Black |
| Affairs | Shanice Shrestha (rumoured) |
| Marital status | Unmarried |
| Hobbies | Travelling, Biking, Vlogging |
Early life and Background
Mumbiker Nikhil Sharma was born and raised in Mumbai, Maharashtra, India. He has Indian nationality and follows Hinduism. His father Anil Kumar Sharma was a businessman and his mother, a housewife. He has a younger sister who works at Red Chillies Entertainment as a graphic designer.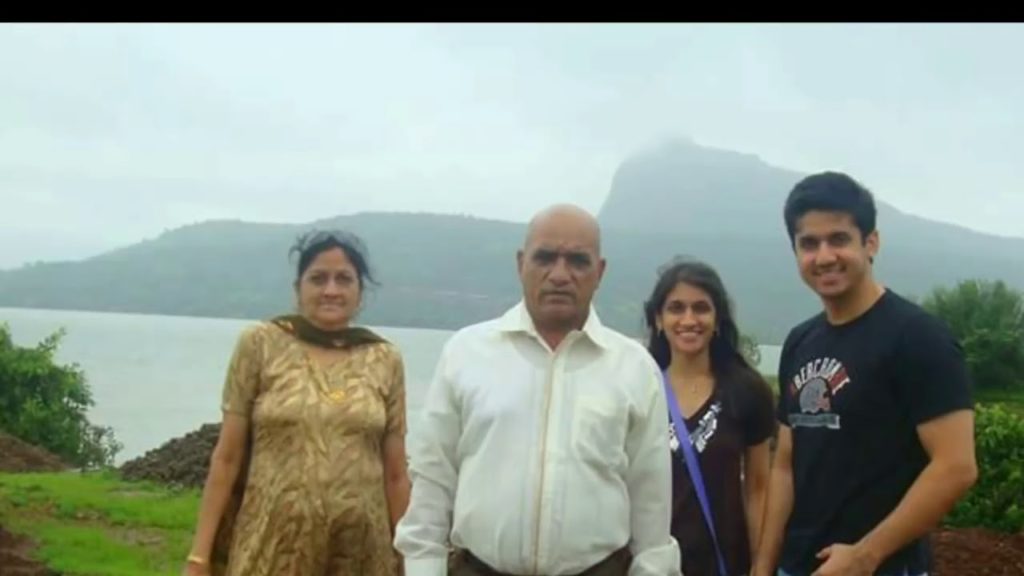 Nikhil completed his schooling in Mumbai. After completing his schooling Nikhil joined Rizvi Institute of Management Studies and Research in Mumbai to pursue Hotel Management. In 2007, he got the opportunity to work as a flight attendant for Qatar Airways.
He did that job for six years and travelled to many places. He was living in Doha, Qatar for those six years. Nikhil enjoyed his time at Qatar Airways as he loved travelling to new places. After returning to Mumbai, he tried his luck in acting but sadly he was not able to get the success he wanted. In 2012, Nikhil's father died and he had to take up his family business.
He stayed in Mumbai and dealt with his family business. In his college days, he was not at all interested in studies, he was always interested in videography and was also passionate about motorcycles. He was so passionate about all this that he started his YouTube channel while taking care of his family business side by side.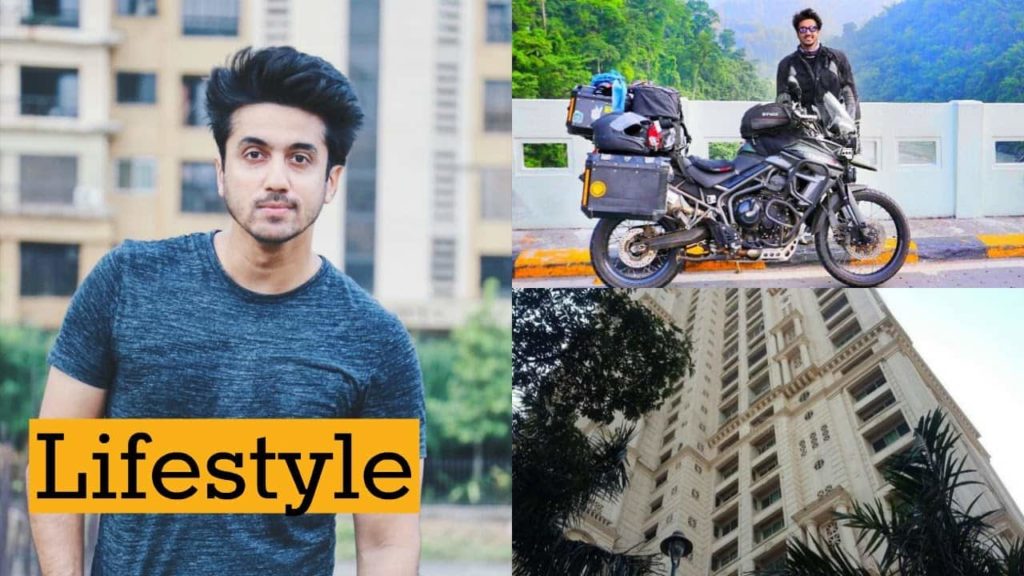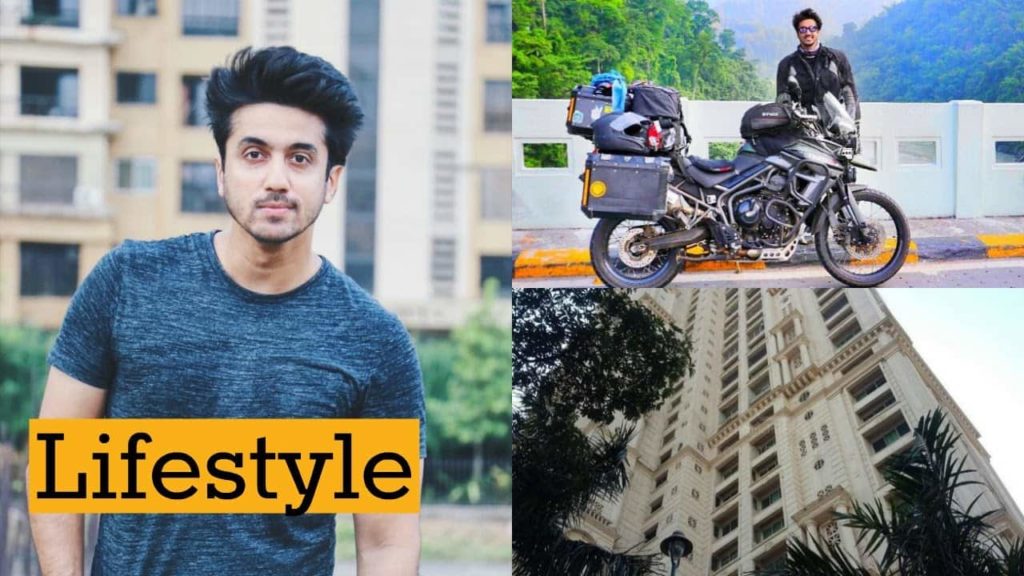 Quotes by the artist
If you need a miracle to believe in god. You never believed in GOD.
If you don't have a few hatters you are probably doing it wrong.
Life is about 90% struggle and 10% fun. More the struggle later more the fun.
Never let that kid inside you die. Be curious, Be amazed, Be You.
There are people who live & Then there are people who enjoy living.
Winning easy is not winning. And sometimes losing is a part of winning.
Don't focus so much on negativity. There is always a positive side to everything.
Make the right friends and follow the right person. that will shape you.
If used correctly, "SMILE" can be a very dangerous weapon.
The grudge you are holding today will become a cancer tomorrow. LEAVE IT
Start from somewhere, anywhere. Just start. Don't worry about the end.
Time from puberty to Maturity will be the best time of your life. Embrace it
Always try to be with people who is more hardworking than you. It might hurt your ego but boost your talent.
Going through a heartbreak is painful but remembering it after ages is comedy.
Mehenat Itni Kro Ki "Mehenat" ka example he tum ban Jaoo!!!
The most expensive thing you have as a young person is a TIME.
Spend it wisely once it's not coming back.
There is no bigger happiness to make your parents proud or for them to make their children happy.
Do it because you want to do it and not because someone wants you to do it.
Focus less in the past and more on the future. Cause that will decide your present then…
Just because you can't do it doesn't mean you should never try.
When things go bad, find the adventure in it. that's the moment you will remember forever.
You are born to do much more than getting married and having babies. Make your life worth living.
It is easy to get inspired by someone's success and not from their failures.
Peoples not interested in the story. They are interested in the drama.
Fear can get the worse out of mankind. Be responsible & Help each other.
You don't lose when you fail. You lose when you give up.
Be happy with what you have today. You might lose it tomorrow.
Unsuccessful people mostly blame others for their failures.
Personal life
Nikhil has dated many girls in the past and has had many heartbreaks. Most recently there have been many rumours that he is dating Shanice Shrestha who is also a Youtuber. These rumours are because she appears in a lot of his videos and their cosy relationship. Nikhil has made it clear that they are just close friends.
Personal Favorites
| | |
| --- | --- |
| Actor | Akshay Kumar |
| Bikes | Triumph Daytona 675r, Dukes, BMW bikes, Ducati Hyperstrada, Harley Davidson |
| Cuisine | Indian |
| Color | Grey, Blue |
| Destination | New York, Ladakh |
Career
In 2007, he started working for Qatar Airways as a flight attendant. He lived in Doha, Qatar for those six years. After returning to Mumbai, he tried his luck in the entertainment industry. He did modelling and TV Shows like Emotional Atyachar and Savdhaan India but didn't have any luck there. When his father passed away he took up his family business and chased his videography, Biking passion alongside it.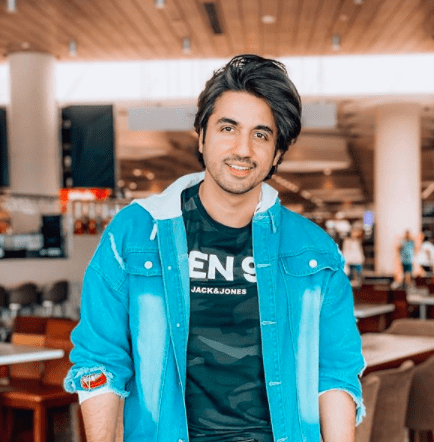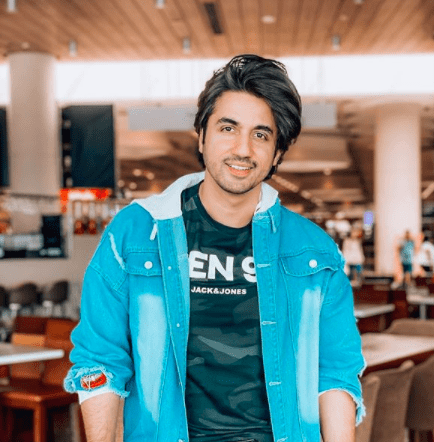 On 3rd July 2013, he started his YouTube channel and ten days later he uploaded his first video where he was sitting on a Harley Davidson behind his friend. Nikhil finished his Mumbai to Bangalore then back to Mumbai ride in around 28 hours. This vlog got viral and Nikhil became a web sensation. He gained a lot of subscribers and fans after that vlog.
Currently, he has got more than three million subscribers on his YouTube channel and has one million followers on his Instagram. Many of his videos are sponsored by brands, he also does endorsements and brand promotions on his Instagram. 
Television
Emotional Atyachar, in 2014
Savdhaan India
Lesser known Facts
According to Nikhil himself, he is a short-tempered guy.
His idol is Akshay Kumar and he has been obsessed with him since his childhood.
The biker and Youtuber owns a label- Mumbiker Nikhil, he sells those merchandise exclusively on Amazon.
He started riding bikes at the age of fifteen.
Nikhil does not smoke or consume alcohol and maintains a healthy diet void of intoxications.
In 2017 he went on a trip from Kanyakumari to Kashmir to meet his fans.