Irrfan Khan born as Sahabzade Irfan (on 7th January 1967) was an exceptional actor and artist you will find in this generation of glamorous-grand Bollywood. Let alone the Bollywood, he was an artist who could portray emotions in the mere movement of his eye and face. He was and will forever be known for his exemplary work in Hindi, British and American industry of entertainment.
His career of 30 long years is one where we find hard work, struggle and integrity. He has bagged numerous awards for his performance including a National Film Award, an Asian Film Award and four Filmfare Awards. He is also the receiver of India's fourth-highest civilian award – The Padma Shri in 2011.
Irrfan Khan Actor, Biography, Wiki, Age
| | |
| --- | --- |
| Real Name | Sahabzade Irfan Ali Khan |
| Name | Irrfan |
| Profession | Actor and producer |
| Height | 183cm or 1.83m or 6' |
| Weight | 75kgs or 165lbs |
| Body Measurements | Chest:41, Waist:33, Biceps:12 |
| Eye Colour | Dark Brown |
| Hair Colour | Black |
| Date of birth | 7th January 1967 ( 53years as of 2020) |
| Died | 29th April 2020 |
| Cause of death | Colon infection |
| Zodiac | Capricorn |
| Birthplace | Jaipur, Rajasthan, India |
| Hometown | Khajuriya village, Tonk district, Rajasthan, India |
| Residence | 5th floor of an apartment in Oshiwara, Mumbai, Maharashtra, India |
| Nationality | Indian |
| School | Name not known |
| College/University | National School of Drama (NSD), New Delhi, India |
| Educational Qualifications | Diploma in Dramatic Arts |
| Debut | Film(Hindi): Salaam Bombay in 1988, Film(British): The Warrior in 2001, Film(Hollywood): A Mighty Heart in 2007 and TV: Shrikant in 1985 |
| Religion | Islam |
| Caste | Pathan |
| Food habit | Vegetarian |
| Marital status | Married |
| Spouse | Sutapa Sikdar (Dialogue writer) |
| Marriage date | 23rd February 1995 |
| Sons | Ayaan Khan and Babil Khan |
| Father | Sahabzada Yaseen Ali Khan (entrepreneur) |
| Mother | Sayeeda Begum (housewife) |
| Brothers | Salman Khan and Imran Khan |
| Sister | Rukhsana Begum |
| Car | SUV |
| Salary | Rs. 12-14 crores/film |
| Net worth | Rs. 344 Crores ($50million) |
| Hobbies | Reading and playing cricket |
Early life and Background 
Irrfan Khan was born in Rajasthan to a Muslim family of Pathan ancestry. His father Yaseen Khan Ali and mother Sayeeda Begum belonged from Khajuriya village near Rajasthan's Tonk district. His father ran a tire business. He has two brothers – Salman Khan and Imran Khan and a sister named Rukhsana Begum. Imran was a talented sportsman and was selected to play in the CK Nayudu Trophy for emerging players in the under 23 category.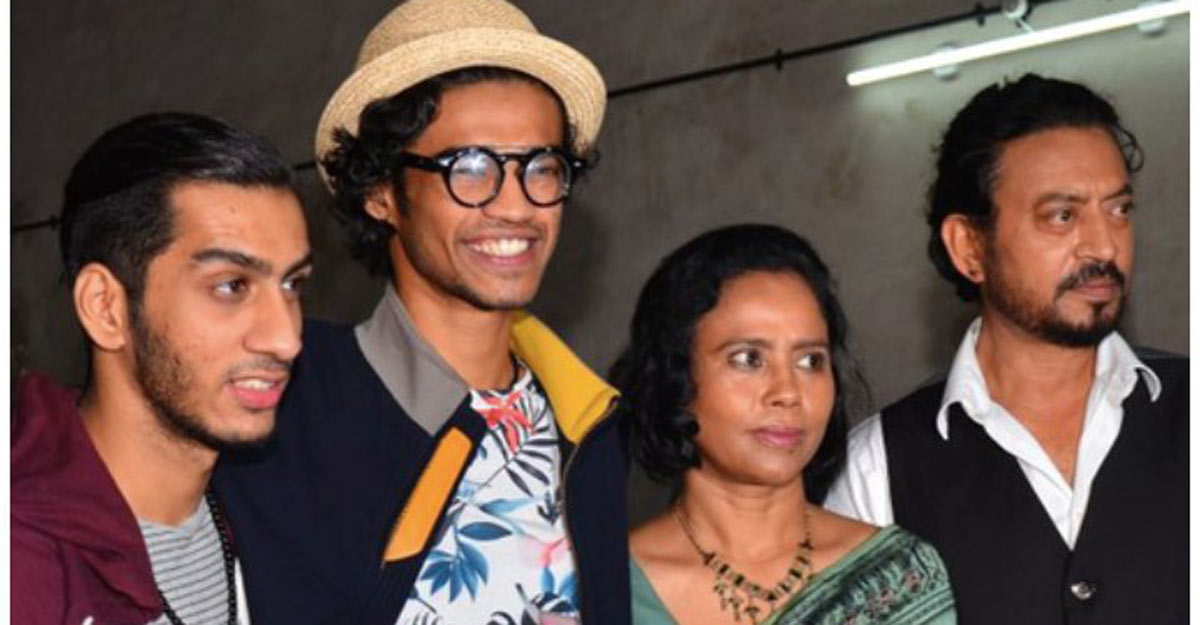 The tournament is considered as a stepping stone to first-class cricket in India. However, he couldn't go on with his passion for cricket due to lack of funds. He completed his Masters in Jaipur before joining the National School of Drama in New Delhi in 1984. Anupam Kher was his senior in the academy where he went to study acting.
Personal favourite's
| | |
| --- | --- |
| Actor | Philip Seymour Hoffman, Robert De Niro, Al Pacino and Marlon Brando |
| Actress | Madhubala, Sridevi, Priyanka Chopra and Alia Bhatt |
| Film | The Men (1950) |
| Restaurant | Grand Hotel du Cap-Ferrat in France |
| Colour | Black |
| Sport | Cricket |
Personal life 
Irrfan had been dating classmate from National School of Drama since a very long time and finally married Writer Sutapa Sikdar in February 1995. They have two sons named Ayaan Khan and Babil Khan together.
In 2012, he changed his name to Irrfan from Irfan, owing to the fact that he liked the sound of the extra r his name. After some time he also dropped Khan from his name saying that he wanted his work defining him rather than his lineage. 
Illness and death 
As they say "God takes the precious sooner", the talented actor was diagnosed with a neuroendocrine tumour in 2018. He sought treatment in the UK for one year and returned to India in February 2019.
On 28th April 2019, he was admitted to Kokilaben Dhirubhai Ambani Hospital in Mumbai, Maharashtra, India where he started receiving medical treatment for a colon infection. However, the legendary actor couldn't be saved and died on 29th April 2020 at the age of 53 from the infection.
With him, he took away a ton of talent from the cinema and left a million broken hearts. Then again he also left in a form of art. 4 days earlier his mother had passed away and he saved his mother the pain of the loss of a child by waiting for her passing, who knew he would too follow his mother leaving a void in the world of cinema.
Career
Initially, Irrfan started as a cricketer but due to his lack of funds, he couldn't go through with it. After that, he got his degree and moved to Mumbai where he acted in numerous TV serials including Chanakya, Bharat Ek Khoj, Sara Jahan Hamara, Banegi Apni Baat, Chandrakanta, Shrikant, AnooGoonj, Star Bestsellers and Sparsh.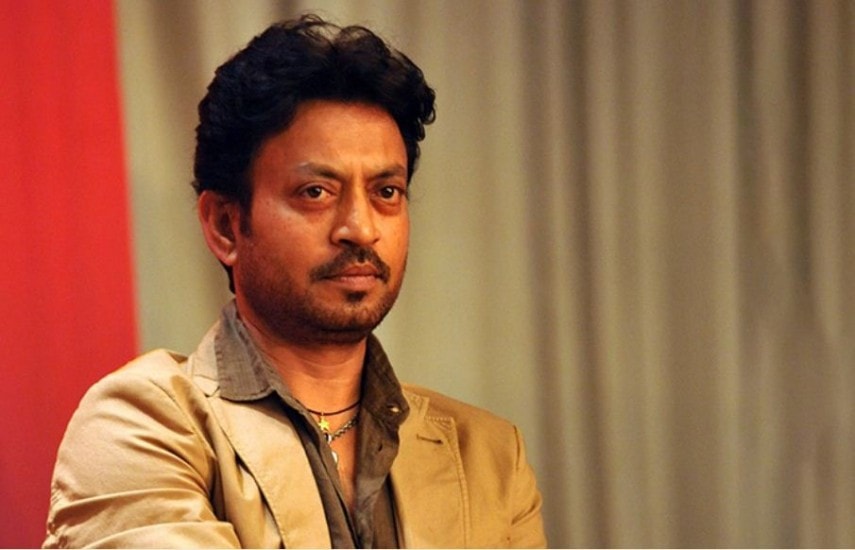 He made his debut with a small role in Salaam Bombay! (1988) and then went through years of struggle with unsuccessful films which went unnoticed. After that, his spark in the cinema started with a British film called The Warrior in 2001. He then had his breakthrough with starring roles in the dramas Haasil (2003) and Maqbool (2004).
He then gained critical acclaim for his roles in The Namesake in 2006, Life in a… Metro in 2007 and Paan Singh Tomar in 2011 for which he won the National Film Award for Best Actor. Further, he achieved success for his roles in The Lunchbox in 2013, Piku in 2013 and Talvar in 2015. He had supporting roles in Hollywood films like The Amazing Spiderman in 2012, Life of Pi in 2012, Jurassic World in 2015 and Inferno in 2016.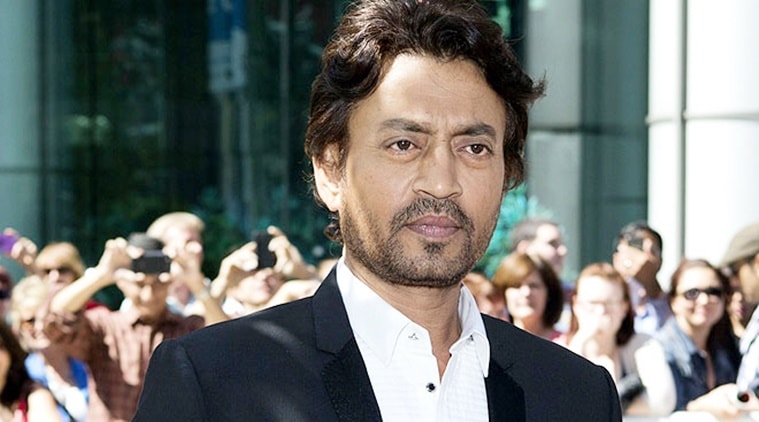 His highest-grossing Hindi film release came with the comedy-drama Hindi Medium in 2017, for which he won The Filmfare Award for Best Actor.  His final appearance was in its sequel Angrezi Medium in 2020. As of 2017, his films have grossed $3.6 billion in the worldwide box office. He was described by Peter Bradshaw of the Guardian as " a distinguished and charismatic star in Hindi and English language movies whose hardworking career was an enormously valuable bridge between South Asian and Hollywood cinema."
In September 2015, he was appointed as the Brand Ambassador for Resurgent Rajasthan, a campaign by the state government of Rajasthan. He lent his voice to the light and sound show at the war memorial for the Indian Army at Vidhan Sabha Road, Jaipur. The show portrayed the valour and courage of Rajasthani soldiers and their historical and modern triumphs in battle. 
Movies as an actor 
Salaam Bombay! in 1988
Kamla Ki Maut, Jazeera and Drishti in 1989
Ek Doctor Ki Maut in 1990
Pita (The Father) in 1991
Mujhse Dosti Karoge in 1992
Karamati Coat in 1993
The Cloud Door and Purush in 1994
Bada Din in 1998
The Goal and Ghaath in 2000
The Warrior (British) and Kasoor in 2001
Bokshu the Myth (Indian English film), Pratha, Kali Salwar, Gunaah, Haasil and Dhund The Fog in 2002
Footpath Maqbool, The Bypass(short film), Shadows of time and Aan The men At work in 2003
Road to Ladakh( short film), Charas A Joint Operation, and Chocolate in 2004
Rog, Chehraa, 7½ Phere and Yun Hota Toh Kya Hota and the Film (Voice over) in 2005
The Killer, Deadline Sirf 24 Ghante, Sainikudu(Telegu), A mighty heart (English) and Life in a Metro in 2006
The Namesake (English), Teh Darjeeling limited, Apna Asmaan and Partition in 2007
Tulsi, Sunday, Krazzy 4, Mumbai Meri Jaan, Slumdog Millionaire (English), Chamku, Dil Kabaddi, Acid Factory and Billu in 2008
New York, New York I love you and Right yaa Wrong in 2009
Knock Out, Hisss and Yeh Saali Zindagi in 2010
7 Khoon Maaf, Thankyou and Paan Singh Tomar in 2011
The Amazing Spider-Man (English) and Life of Pi (English) in 2012
Saheb Biwi Aur Gangster Returns, D Day and The Lunchbox in 2013
Gunday, The Xpose (special appearance), Haider, Qissa and Piku in 2014
Jurassic World (English), Talvar, Jazbaa and The Jungle Book (Hindi dub, Baloo) in 2015
Inferno (English) and Madaari in 2016
Hindi Medium, Doob No Bed of Roses (Bangladesh India joint venture), The song of Scorpions, Qarib Qarib Single and Blackmail in 2017
Puzzle (English) and Karwaan in 2018
Angrezi Medium in 2020
Television
Shrikant in 1985-86
Bharat Ek Khoj in 1988 ( episode 32 and 33)
Kahkashan in 1991
Chanakya in 1992
Shesh Prashn and Kirdaar in 1993
Chandrakanta and the Great Maratha in 1994
Banegi Apni Baat in 1995
Darr 1995-96
Just Mohabbat 1996 (episode 4 and 5)
Jai Hanuman and Bombay Blue in 1997
Sparsh in 1998
Star Bestsellers in 1999 ( episode- Ek Shaam Ke Mulaqaat)
Ssshhhh…Koi Hai in 2001 (Episode 9)
Kyaa Kahein in 2004 (Host)
Mano Ya  Na Mano in 2006 (Host)
Don in 2007 (Host)
MTV Hero Honda Roadies 7 in 2009 (Himself)
In Treatment in 2010 
Tokyo Trial in 2016
Video games
Lego Jurassic World in 2015 (as Simon Masrani)
Lego Dimensions in 2015 (as Simon Masrani)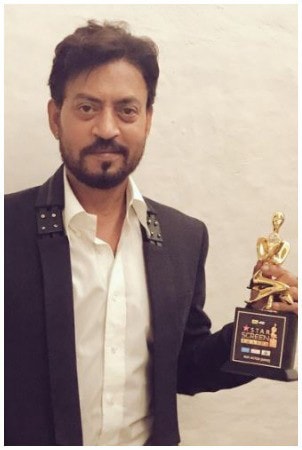 Awards
Filmfare Awards 
Best Actor in Negative role for Haasil in 2004
Best Supporting Actor for Life in a Metro in 2008
Best Actor Critics Award for Paan Singh Tomar in 2013
Best actor for Hindi Medium in 2018
Padma Shri by Government of India in 2011
Screen Awards for Best Performance in a negative role for Haasil in 2004
CNN-IBN Indian of the Year in 2012
Best Male Character for Paan Singh Tomar by Institute for Research and Documentation in Social Sciences 
Lesser-known Facts 
Irrfan was born into a Muslim family with Pathan ancestry in Rajasthan. He had royal connections from his mother's side and his father was a businessman who wanted him to join the family business. 
Irrfan was very shy as a child and would often be scolded by the teacher for being inaudible. 
He faced a lot of struggle in his early years and has worked as a repairer of air conditions and tutor. He also has to leave his talent of Cricket due to lack of funds. 
He was selected for the reputed CK Nayudu Tournament in the under 23 category. 
While doing his MA in Jaipur he received a scholarship to study in the National School of drama. 
In his final year at the NSD, he was selected for Salaam Bombay by Mira Nair but his role was cut down during the time of release. 
In the 90's he did a bunch of films that went unnoticed but things changed when he got the opportunity to play a role in the British Indian film The Warrior in 2001.
He rose to fame with his negative role in Tigmanshu Dhulia's Haasil in 2003.
In 2005, he got his first lead role in Rog.
He has appeared in several TV shows including Chanakya, Chandrakanta, Bharat Ek Khoj and Shrikant after completing his diploma in NSD.
He also met wife and classmate Sutapa Sikdar while studying in NSD.
In 2012, he changed his name to Irrfan since he liked the sound of extra R in his name. Later he also removed Khan from his name because he wanted to be known for his work rather than legacy.
His role in Paan Singh Tomar is critically acclaimed and got him several accolades. 
His acting in Lunch Box became the only Indian movie to get a Toronto Film Critics Association award. 
Once in 1993, he told how he didn't have enough money to watch Jurassic Park, but later he himself appeared in the American film Jurassic World. 
Apart from acting, he has also voiced two video games titled Lego Jurassic World and Lego Dimensions.
Just because his name resembles a terror suspect, he had been detained twice in Los Angeles airport.
Despite being a Pathan he is vegetarian, and his father would often say that he is a Brahmin born to their family.
He is the first Bollywood actor to have acted in two films that won the Academy Awards for Slumdog Millionaire in 2008 and Life of Pi in 2012.
Irrfan has rejected Ridley Scott's film The Martian for Piku, alongside Amitabh Bachchan and Deepika Padukone. 
During the shooting of Blackmail, he was diagnosed with Neuroendocrine Tumour, a condition where the neuroendocrine cells grow into a tumour. He revealed the diagnosis on 16th March 2018, after he went for treatment in the UK for one year. 
He died in 29th April 2020 due to colon infection, 4 days after passing of his mother.