Dr K. K. Aggarwal
The devastating pandemic, COVID-19 has taken the lives of millions of innocents. The newest addition to this heart-wrenching tally of lives lost is that of Dr. K. K Aggaarwal – an eminent cardiologist and winner of the Padmashree Award. 
He was also known for the hundreds of videos that he created recently, to educate the general public on prevention from COVID-19.
"Show Must Go On" were his last words in one of the last videos he made.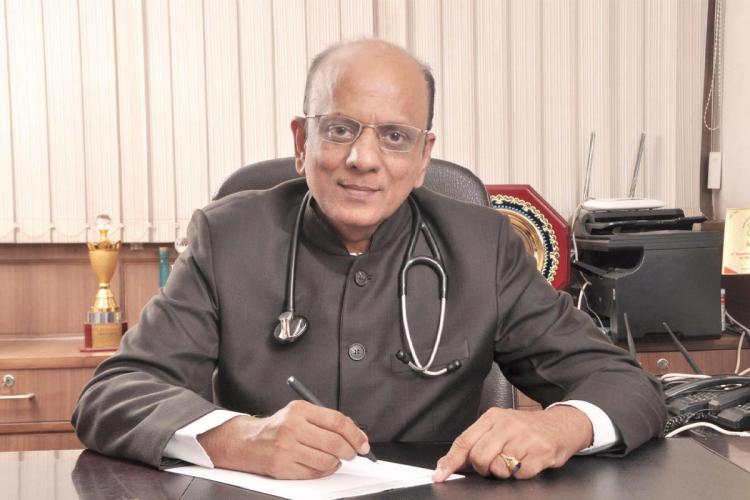 About Dr K. K. Aggarwal Biography
Here are all the details that you need to know about the world-famous, distinguished cardiologist and generous personality – Dr. K. K. Aggarwal.
Birth and Early Education
Krishan Kumar Aggarwal (popularly known as Dr. K. K. Aggarwal) was born on September 5, 1958, in New Delhi. He did his schooling from Delhi itself. Following that, he pursued his MBBS from Nagpur University in the year 1979. He also obtained his MD from Nagpur University in 1983.
His Career 
Dr. K. K. Aggarwal was one of the most renowned personalities in India's medical sector. As a notable cardiologist, he was the head of the Heart Care Foundation of India (HCFI).
He served as the President of the Indian Medical Association (IMA) from 2016-2017.
In the year 2019, he was unanimously elected as the President of the Confederation of Medical Association of Asia and Oceania (CMAAO) for the tenure of 2019-20.
Apart from this, Dr. Aggarwal also served as a senior consultant at Moolchand Medcity in New Delhi till 2017 and was the Chief Editor of the IJCP Group.
His Works and Achievements
Dr K. K. Aggarwal published several books on medicine and is known for his researches and breakthroughs. Here is a list of his achievements.
He focused greatly on publishing works in Alloveda. Alloveda is a combination of modern allopathy and ancient Vedic medicine. On this subject, he wrote several books.
Moreover, he wrote six textbook chapters on the subject of Echocardiography.
Dr. K. K. Aggarwal was a pioneer in streptokinase theory for heart attacks. He introduced the Colour Doppler Echocardiography in India. 
Not only this, but the eminent doctor is also the publisher of many other national and international press articles. 
Awards and Honours
Being an outstanding personality, this man received several awards and honours from the Indian government as well as from other spheres. Here is a list of those:
In 2010, the Indian government honoured Dr K. K. Aggarwal with the Padma Shree Award – the fourth highest civilian award.
In 2005, he received the Dr B. C. Roy Award – the highest Indian award in the Medical sphere.
He was also the proud recipient of the Vishwa Hindi Samman and the National Science Communication Award.
Dr K. K. Aggarwal was also a Limca Book of Record holder in CPR 10 and a Gold Medalist.
In addition to these, the other awards received by him were the Rajiv Gandhi Excellence Award, FICCI Health Care Personality of the Year Award and Dr D. S. Mungekar National IMA Award.
Controversies and Trolls
Although such a gem of a person, the doctor found himself surrounded by a few minute and insignificant controversies. Here are some:
During the first wave of the COVID-19 pandemic, the doctor was criticized as he supported Hon'ble Prime Minister Narendra Modi's call to light diyas (lamps). He was said to provoke pseudoscientific beliefs in the common people.
A few months back, a video of the doctor surfaced wherein he was being scolded by his wife for not taking her for the vaccination along with him. This video was a source of pleasant fun for the netizens.
Dr K. K. Aggarwal's Death – the End he Never Deserved
Dr. Aggarwal was battling COVID-19 for a very long time. He was being treated at the All India Institute of Medical Science (AIIMS), Delhi, and was on ventilator support. 
On 17th May 2021 (Monday) the gem of India, Dr. K. K. Aggarwal lost the battle to COVID-19 at 11.30 p.m. and left us all.
"He saved so many lives, we couldn't save him", were the words from his grieving daughter.
Findonlineinfo pays a massive tribute to this noble soul. Rest in Peace Sir!